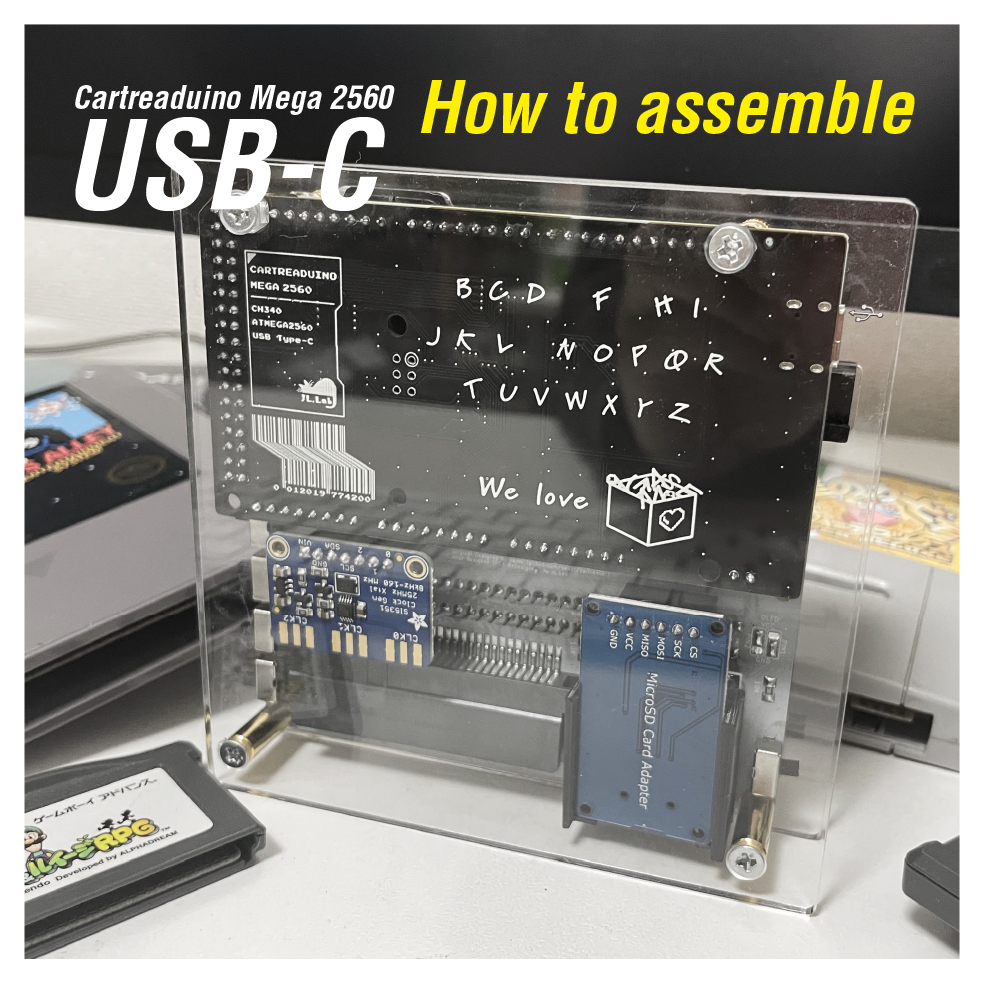 "Cartreaduino Mega 2560" It is for V3-ALTER with USB-C Arduino Mega
Cartreaduino Mega 2560 is an aduino with USB-C created in conjunction with Cartridge Reader V3-ALTER.
⚠Currently, the selling price is soaring due to the soaring prices of parts and difficulties in obtaining them caused by the global shortage of semiconductors. Please understand this in advance.

No soldering iron is required (better if you have one)
 【How to assemble】
Remove the bottom plate by removing the four screws on the bottom.
Unplug the attached Aduino Mega.


Tip:  Pulling up while applying even pressure will prevent the pin from bending.
       They are connected to the PCB board by wires.
       Pull it out slowly and with care.
Cut two lines close to the PCB board.
If you have a soldering iron, you can take it off with ease.
Tip:  Cut only the red and black leads. The silver wire coming out of the cylindrical capacitor is not cut.


Insert the Cartreaduino Mega 2560 (Tyoe-C) and attach the bottom plate.
Don't forget the contents of the micro SD card.
Let's Enjoy dump!